2015.03 TCS CDP Pro Bluetooth is one of the popular and most recommended TCS CDP OBDII Diagnostic Tool For both cars and trucks.As you maybe knew, 2015.03 TCS CDP Pro can support diagnostics on around 54,000 vehicle systems on more than 4000 models from over 48 Vehicle Manufacturers.
And currently,the well-known 2015.03 CDP Diagnostic Tool was 2015.03 DS TCS CDP PRO Single Green Board With Bluetooth,this is the best one with stable performance and supports full system coverage for BMW,VAG, Ford, Peugeot, Citroen,Renault,Vauxhall,Rover, Fiat,Volvo,Mazda,Mercedes, Smart,Nissan, Subaru,Toyota, Hyundai….and more!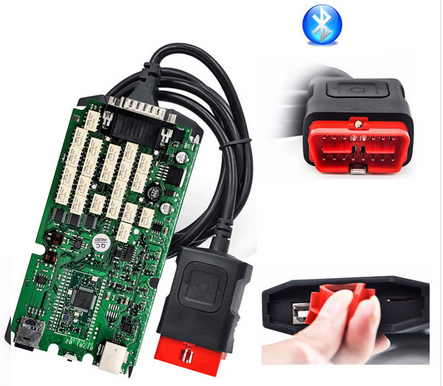 So what's the costive but effective OBDII Diagnostic Tool you ever used for your BMW cars or trucks ? Or if you are suffering form this confusion and dont know which auto tools to pick up for home disgnose for BMW Vehicles,then personally thought,maybe you can give 2015.03 TCS CDP Pro Bluetooth a shot. costive as it is,yet, the quality and performance is top and can support multi cars trucks.
2015.03 DS TCS CDP PRO With Bluetooth Single Green Board Function:
1.Read & Erase Fault Codes & SLR All Systems(Petrol & Diesel Engine Management, ABS, Instrument panel, Climate control,Gearbox, Immobiliser, SRS, Multifunction (Central Body, Central Locking,
Convenience Systems, Chassis, Infotainment, Lights, Navigation, Seats, TPMS etc-Vehicle Specific)
2.Look at Live Data, graphing and saving of live data
3.Component Activation
4.ECU Coding / Parameter Adjustments / Component Configuration (initialization of new components, particulate filter regeneration, Diesel Injector coding, TPMS etc)
5.Intelligent System Scan – complete scan of all ECU / ECM's on vehicle platform, configurable by system
6.Full Vehicle Information tree – allowing vehicle specific check of OBD functionality without being connected to a vehicle
7.Customer reporting system
8.Direct Linking to Delphi Technical Data
9.Service Light Reset and Service Interval Reset, including 'BMW Condition Based Service' reset and Fiat Stilo, VAG.
Audi A6, A8 / VW Passat, – Electronic Handbrake, Piston reset for before and after brake service
Mercedes E Class (211/230) De-activation and Activation of SBC (brake-by-wire) brake system, so that brakes can be serviced.
Peugeot Additive Tank Reset and Regeneration of Particle Emission Filters
Renault Laguna II, Espace IV, Velsatis, Peugeot 607, 807 and Citroen C5 & C8 - Tyre
Pressure Monitoring Systems – Valve programming