Quote:
Originally Posted by
Brandy_77
I think SLV is the shortening of the german word
Sitz-Lehnen-Verriegelung.

Google translater sais " seat back lock ".

In cabrios and coupes the seats has to be locked.
The SLV sensor check this status.

Greets
Brandy
Thanks for that info Brandy
. Since my post, I'd already come across some info regarding the backrest switch in the seat so I've already taken it out and had a look at it. I couldn't see anything physically wrong with the switch. While I had the switch out, I noticed that in the switch down position it reads 750 Ohms resistance and switch up it read something like 75 Ohms. There may be more to the switch inside the black gel bit but would a 750 Ohm resistor be a cheap solution? I wasn't going to rip the gel apart to find out though as I didn't fancy paying out £30+VAT! :D
after rebuilding the seat, if I tilt either the driver or passenger seat forward then the seatbelt light flashes on the cluster and locking the backrest into position knocks it off so they are working fine from what I know.
I don't know what it was like before I took it apart but thinking back, I do recall the seatbelt light would flash sometimes when turning ignition on, some times flashing longer than other times but maybe that's because I had the passenger seat tilted forward occasionally
the 1st pic shows the outer switch cover in position
the 2nd pic shows the cover pulled off (just clipped in and simple to pop out) and the bolt keeping the switch in
the 3 pic shows the top of the switch
the 4th pic shows the switch and the black gel bit
the number was BMW 7004754 but I cant find anything on that plus it will probably have a preceding number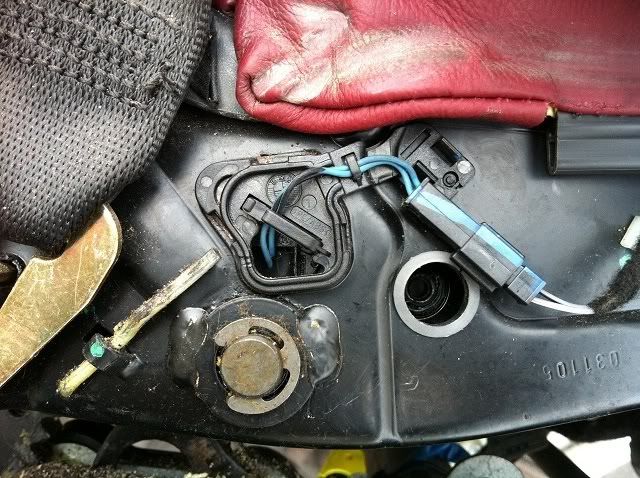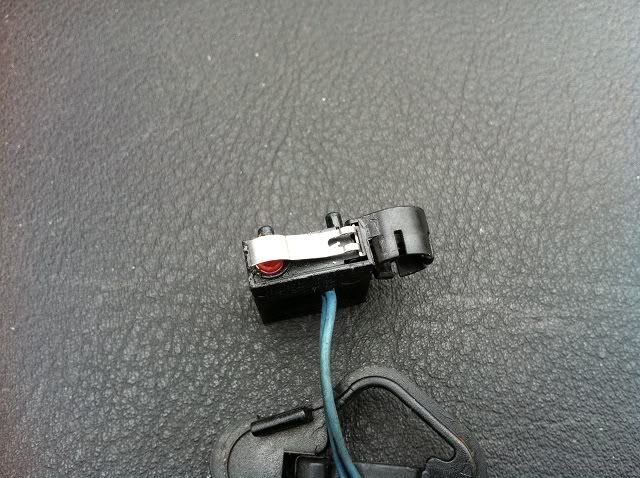 so it looked like I was on the right track and the time spent stripping the seat side wasn't wasted (plus I found £1.72 in the seat rails :D). Unfortunately, the error is still there so I'm still puzzled as to what is going on as how does the seatbelt warning light still work as it should on the cluster yet INPA doesn't see it and thinks there's an error?
I also saw this when I looked at
F3 CODE
so it would be interesting to know what it is seeing as it also mentions SLV
s
for the passenger side being built in, yet it doesn't show anything for the passenger in the original picture above, only the driver's error!