I recently did the combox retrofit on my '10 E82 135i. Everything was working fine, except for the SOS error on KOMBI, until I tried to update the VIN on the combox using WinKFP w/ K+DCAN cable. When I flashed the combox, WinFKP got stuck at 0% for a while and eventually I got an error message saying that the flash was unsuccessful. I also had the battery hooked up to a charger.
I was able to flash DWA and PDC modules with my VIN without any problems. The VIN in these modules didn't match my car because they were retrofits and the modules came from a different car. I'm guessing that these modules programmed successfully because they are connected via canbus.
The combox stopped working but it still shows up with all of the other control modules under UIF in INPA. I thought I might be able to reflash the combox with ISTA-P but when I select the option to program/encode the combox, ISTA wants to replace the FZD and make some other changes to my VO. I didn't go accept the plan measures because I thought it might make things worse.
I don't have access to an ICOM cable. I know the combox is connected to the car via MOST and canbus (Combox media = MOST, ecall = canbus) Is it possible to reflash the combox with K+DCAN? I tried to flash the combox a second time and I got the error message in the picture below.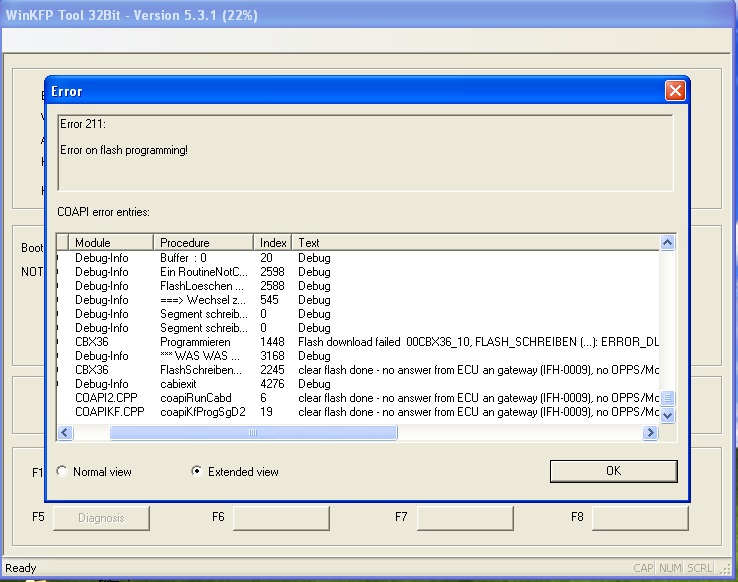 [Only for registered users... ]